2018. August 29., 16:37
The September is always about the new momentum and to get back to work. It's the same with me, too. But fortunately I don't have to look for solutions to how to work again with extra motivation. The DXN tray offers these opportunities.
In September we will attend many great events and trainings. These events will be great chances to get extra motivation for the rest of the year. But these events will be very important for the future.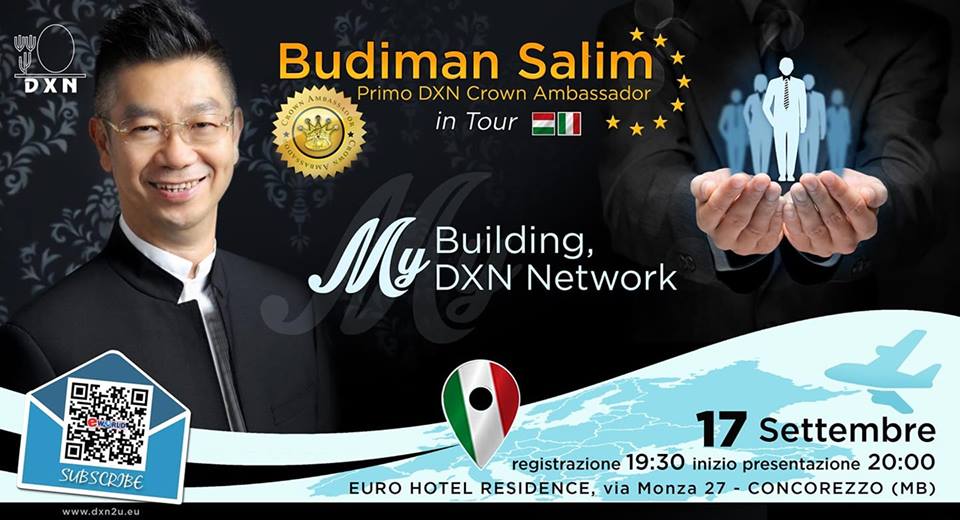 First of all in 1st of September the CA Factory going to open its gates with László Kócsó. We will get a new and modern online system in this day that we can achive huge successes in our online work in the future. That will be one of the most exciting event in this year.
After that in the 8th of September we will also have a great and very useful training. Two very successful leader will share their knowledge and experiences. One the them is Budiman Salim who is the very first Crown Ambassador (The highest career level) in DXN. I already wrote about him on Facebook but I cannot emphasize how much he has achieved in 20 years. The long-term thinking, the stability and the persistence what he showed can be a very good example to every people who wants to be a free man. It's really astonishing that how much income can come from a network of millions of people if the consumers wouldn't consume anything else but one ganoderma coffe a day. You can calculate it if you want. :)
But let's talk about the next four events. That will be a roadshow with Jane Yau who is one of the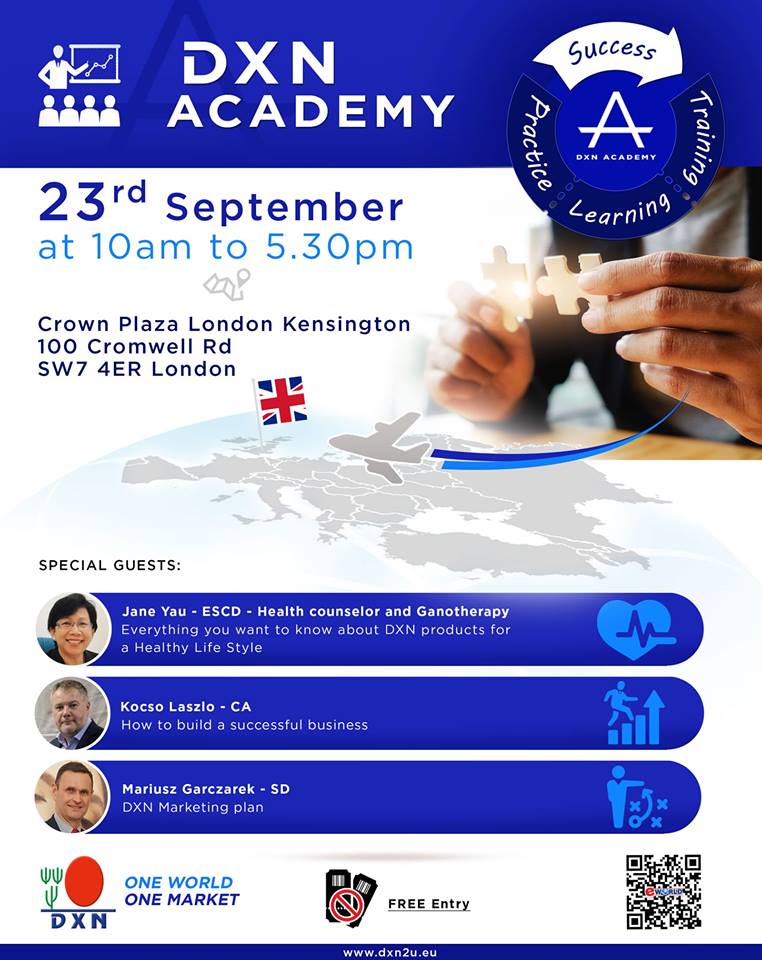 best ganoterapeuta in the world. The first day will be in 8th of Septemberafter Budiman Salim's presentation. She will tell every important informations what we need to know about the medicinal mushrooms. Jane helped many European people to recover/keep their health with DXN medicinal mushrooms. This will be discussed in detail by her on 9th of September in Győr, On 10th in Sopron and on 11th in Hévíz. Be there, too! J
But the life goes on not just in Hungary. Budiman Salim will hold a presentation in Italy, too. On 17th of September he will share his story and his business practices with the italian members as well in Concorezzo. Besides that on 23rd of September the DXN Academy will be held in London. There will be many powerful speakers like László Kócsó and Jane Yau.They will share many useful informations about the business and the medicinal mushrooms.